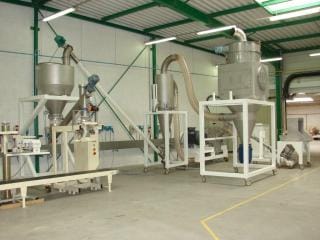 Technopoudre's FACON BROYAGE department allows you to validate the feasibility of your products or to process a few kilos up to several tons of production based on your specifications.
Technopoudre's FACON BROYAGE department guarantees fast, reliable, careful and economical interventions.
Technopoudre's FACON BROYAGE department is equipped with the full range of TECHNOPOUDRE products and also has a direct and permanent relationship with its R&D department. This translates into a permanent evolution of its material in order to answer a very large criterion of choice of quality of product.
The FACON BROYAGE department puts at your disposal :
LARGE STORAGE AREA
Allowing to keep quantities all year round and to distribute them periodically,
A LABORATORY
With means of control allowing, at each moment, to check the good granulometry of the finished product.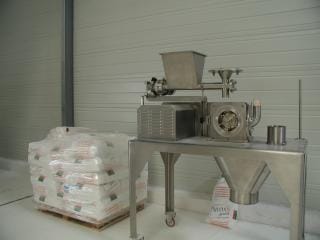 We respond to small quantities as well as to tonnage for:
Fine Chemicals Agri-food
Cosmetic Minerals…
SHREDERS: Efficient, removable, cleanable
EMOTORS: Discharge of all products taken up in mass requiring a return to the initial granulometry without generation of extra-fine
You want to work with us?