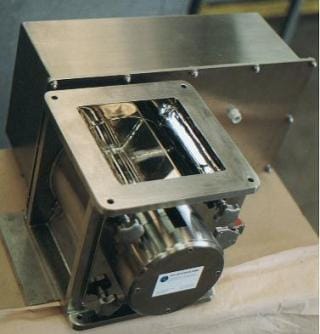 The tool-less quick release rotary valves developed by our company have been specially designed to meet the needs of various industries, such as pharmaceuticals and cosmetics.
Simple and robust in design, they simplify cleaning and maintenance operations, limiting the downtime of the equipment.
Made in different sizes, they can handle flows from a few kilograms to several tons per hour.
Several finishes are available. For pharmacy applications, the materials and surface finishes are designed to meet FDA and GMP requirements. By their design, TECHNOPOUDRE TPO type valves have a great accessibility to all internal equipments allowing a complete cleaning of all parts in contact with the product.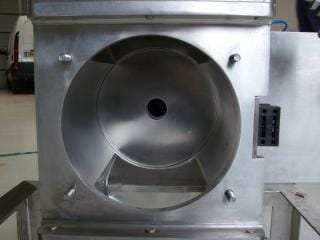 The TPO type rotary valves can be dismantled quickly and without tools and are available in various configurations:
For most applications, the flange opposite the geared motor is equipped with a greased-for-life bearing. But, in the uses without load of product above (under screw, under cyclone, under filter ….), One can use a rotary sluice type TPOS, with a rotor with blades in cantilever. The latter can be equipped with a translucent flange allowing to see, inside the device, the transfer of the product.
The sealing at the shaft passage for each flange, bearing support or gear motor support is carried out by blowing air or nitrogen under low pressure and low flow rate, pushing the product towards the inside of the device. A groove behind the sealing system evacuates the product in case of lack of pressure.
You want to work with us?